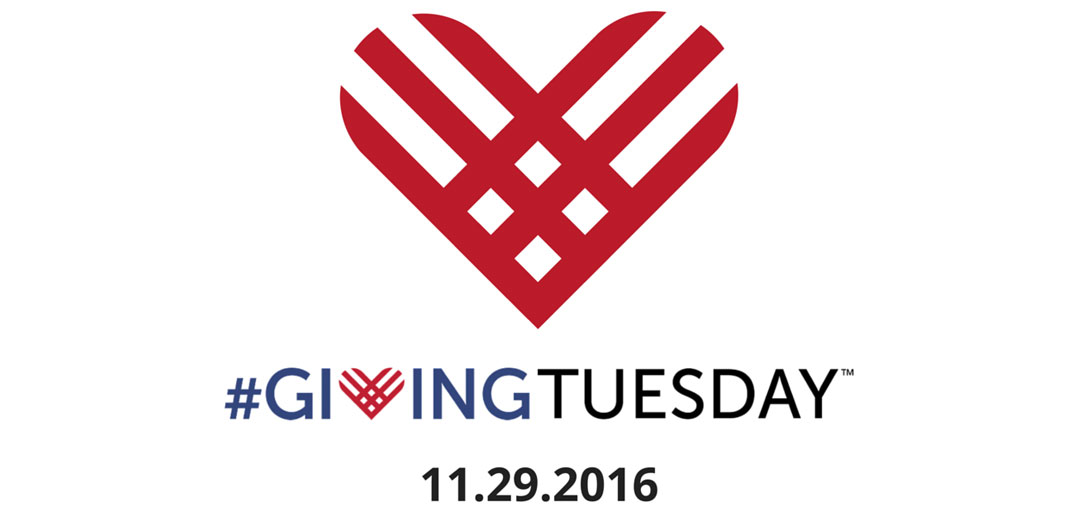 #GivingTuesday 2016 – A Worldwide Philanthropic Movement
Well, we've made it through Thanksgiving. We survived (or avoided totally) the chaos that is Black Friday. Cyber Monday is a scant few hours away. We've stained our souls with slogan driven consumerism. Whats next?
Cure yourself with #GivingTuesday!
On Tuesday, November 29, 2016, charities, families, businesses, community centers, and students around the world will come together for one common purpose: to celebrate and encourage giving.

Anyone, anywhere can get involved in #GivingTuesday and give back in a way that is meaningful to them. From fundraising to volunteering to pro bono service, #GivingTuesday is a great way to engage your community and to become a part of a larger worldwide movement that promotes generosity

Celebrated on the Tuesday following Thanksgiving (in the U.S.) and the widely recognized shopping events Black Friday and Cyber Monday, #GivingTuesday kicks off the charitable season, when many focus on their holiday and end-of-year giving. Since its inaugural year in 2012, #GivingTuesday has become a movement that celebrates and supports giving and philanthropy with events throughout the year and a growing catalog of resources.
Right now it's a little too late to register for the global event, but that doesn't mean you can't still participate. Their website gives ideas what and where to do:
You can also search for local #GivingTuesday events, and organizations in need in your neck of the woods.
And if you're into that sort of a thing, take a picture of you doing your deeds with the hashtag #unselfie to help spread the word.
Whether or not you trampled you way to the best deal on a television-set-slash-past-maker… Whether or not you've set you alarm for 11:59pm just so you can claim the first 25% off coupon on a gold plated dalmatian this cyber Monday… This is something that needs to be done.
Granted there should not be a catchy campaign to promote do-gooding one day a year – it should come naturally. But it doesn't. So being goaded into goodness is the next best thing till it does.
Posted: November 27, 2016
/
Last Updated November 27, 2016