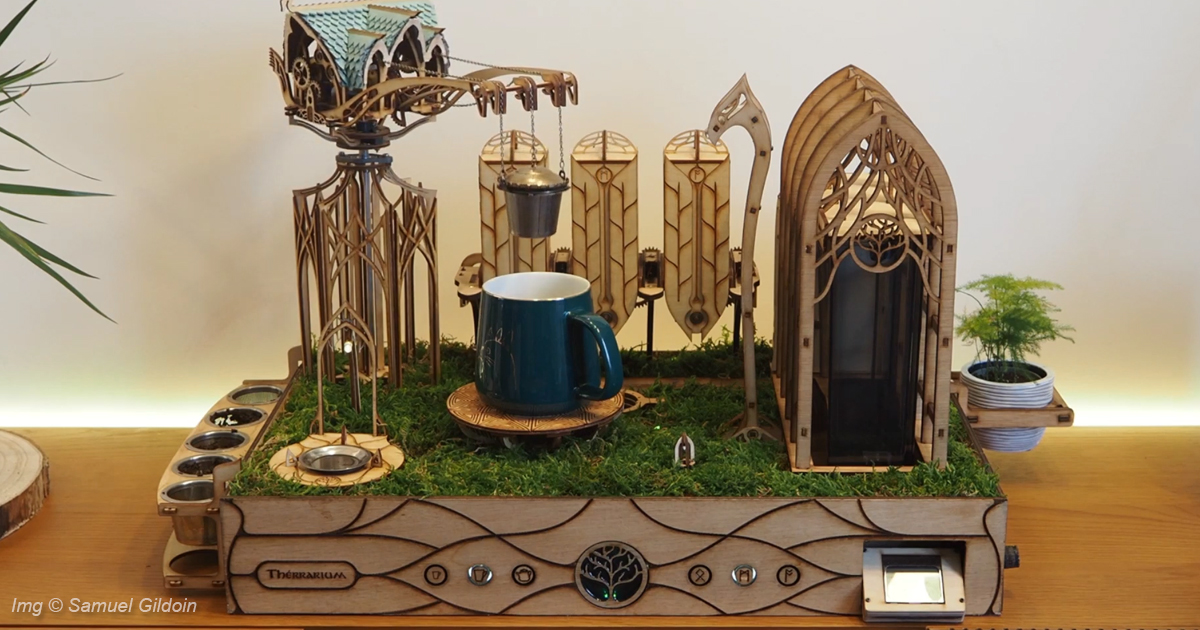 Artificer Creates An Elvish Tea Machine
Meet the Thérrarium – the elvish tea machine. It's an automated tea brewing machine built by creative DIY'er Samuel Gildoin. But this is no mere keurig! This is a diorama of an Elvish city that functions like a tea factory. A project 4 years in the making!
Powered by an Arduino device (an open-source hardware/software system), this mythical teapot dispenses loose-leaf tea into a strainer suspended by an archaic elvish crane. Hot water fills the cup via a water-tank and stylish spout. The tea ball is hoisted into the awaiting cup, steeps for the right about of time, and pulled out and off to the side leaving the perfect cuppa in the castle courtyard.
Samuel goes into more detail in a Youtube video, whereby they show the design and build process.
In the Reddit thread I found this in, it should be noted that this is their FIRST DIY PROJECT. 🤯
Relevant Links:
Posted: May 30, 2023
/
Last Updated May 30, 2023