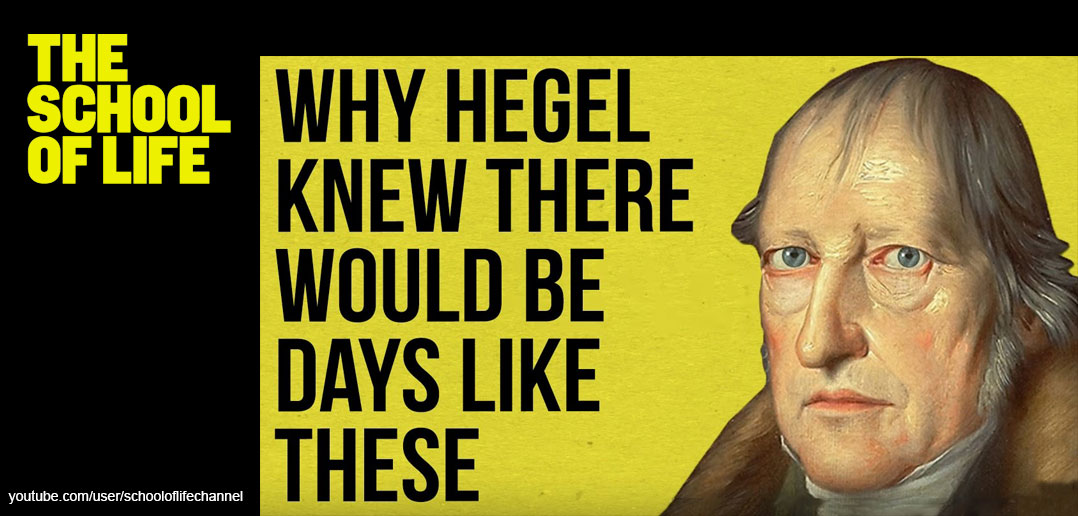 The School of Life: Why Hegel Knew There Would Be Days Like These

The School of Life – a group that breaks down academia into digestible chunks – gives us this video about Hegel and the idea that even though the situation look bleak to some, history tends to correct itself.
This is not their first video on the German philosopher. In 2015 they posted a primmer on Hegal with more of his thoughts:
The School of Life is a place to step back and think intelligently about central emotional concerns. You will never be cornered by dogma, but we will direct you towards a variety of ideas from the humanities – from philosophy to literature, psychology to the visual arts – ideas that will exercise, stimulate and expand your mind. Through our digital channels and branches, you will meet other curious, sociable and open-minded people in an atmosphere of exploration and enjoyment.
Posted: January 26, 2017
/
Last Updated January 26, 2017