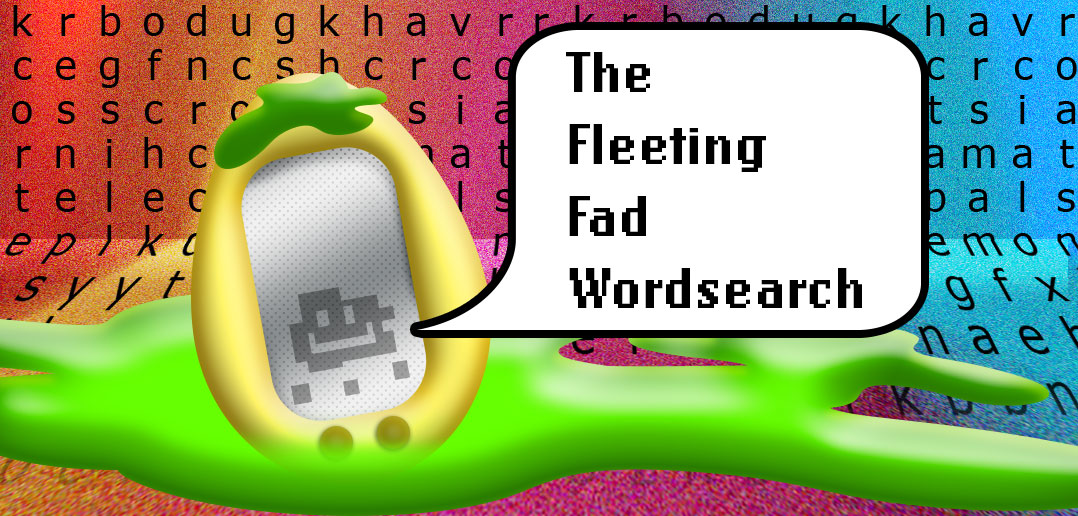 The Fleeting Fad Wordsearch
I'm not gonna lie, I actually enjoy my fidget spinner. But let's face facts, it's just a grain of sand upon the shore of passing fancies. To capitalize on this impermanence, here's the Fleeting Fad Wordsearch! 15 Fads that gripped our attention for a summer or so.
What Your Lookin' For:
[columns]
[column size="1/3″]
Beanie Babies
Cronuts
Crocs
Cabbage Patch
Elmo
[/column]
[column size="1/3″]Furby
Koosh 
Pet Rocks
Pez Dispensers
Pogs
[/column]
[column size="1/3″]Pokemon
Silly Bandz
Slap Bracelets
Tamagotchi
Trolls
[/column]
[/columns]
It's based on a list published by CrazyFads.com. Head on over there for a more comprehensive list of things humanity has wasted time with over the decades.
Posted: May 24, 2017
/
Last Updated May 24, 2017