My Traditional Brownies and Meat Pies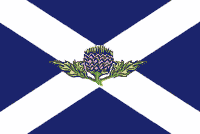 Every November at the Calvary Presbyterian Church, SI NY, there is an event called the Thistle Fair. It's your typical church basement fair but with a Scottish twist. There are tables for toys, books, and an "attic" table full of second hand stuff that is the same year to year. I figure why buy when you can visit the stuff.
There is a baked goods table where I am forced to buy brownies. It's hard to find good brownies these days. So, when the opportunity to buy granny-issue homemade brownies is present, you've got to leap at it no matter the cost. Plus it's always nice to grab up the last three on the table before they vanish. No matter what time you get there, there are only three brownies left.

Every year I go. It's ritual. I'm Irish and Scottish. There aren't many things celebrating the Scots, so you've got to leap at that too. Plus, in addition to the brownies, I go for Scottish Meat Pies. They're not the easiest to get, but well worth it. The fair organizers have connections.
In recent years however, the fair has dwindled. The spirit has left. The plywood castle facade that gets erected year after year was up, but it was dull and saggy.
The fair used to be an entire weekend deal, with a Fish & Chips dinner to kick the whole thing off the Friday night before. This year just one day, a Friday… with the Fish & Chips to signal the end. That is if anyone shows.
Last year the fair just wasn't.
The Christmas table that was manned by little old Scottish ladies – where I'd buy little trinkets for mom – was missing. Odd for a Christmas fair. As for the rest of the tables, they've been taken over by the flea-market-economy… you know, when half the stuff is wholesale crap. Though there weren't too many of those guys either.
And aside from the brownies and meat pies, the bake table was full of well-intentioned, but poorly made stuff. The chocolate cookies had the consistency of stale bread. I didn't even touch the cupcakes.
It's a shame. Obviously the church's elders are dying off, my Nana and Pop (my dad's parents) included. The are a few traditionalists in the younger generations are trying to keep it together, which is admirable.
But, people aren't interested in church fairs anymore. "Why go to fairs when you got catalogs and the Internet," I guess is the mentality. Either that or "it's a waste of a Saturday?" Right, and the mall isn't?
The Thistle Fair used to be wall-to-wall people; now they got it in one room, and you can swing a haggis around without hitting someone. Other fairs are doing just as well… the Egger Nursing Home Fair (a Nordic themed Xmas fair) was just as jaded.
There is something about church fairs that are neat, no matter what denomination or religion you are. For the most part they are just beatified garage sales… but they're also community garage sales. For a brief moment you get to see people working together as a parish or group, and you almost feel a part of it too.
If you see a sign for an Xmas fair someplace, stop and buy a brownie. You'll be helping an endangered species.
Posted: November 8, 2003
/
Last Updated November 8, 2003