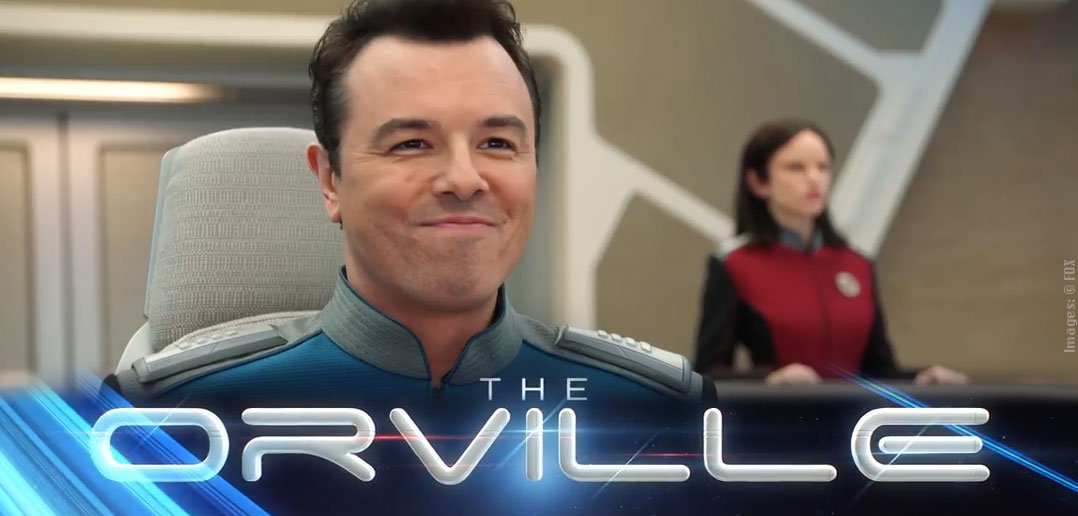 The Orville – aka What Seth MacFarlane Has Been Training For
Coming Thursday's this Fall (2017) is an hour long sci-fi comedy from Seth MacFarlane. The synopsis according to the FOX website:
From Emmy Award-winning executive producer and creator Seth MacFarlane (FAMILY GUY, "Ted") and director Jon Favreau ("The Jungle Book," "Iron Man"), THE ORVILLE is a live-action, one-hour series set 400 years in the future that follows the adventures of The Orville, a mid-level exploratory spaceship, as its crew, both human and alien, face the wonders and dangers of outer space, while also dealing with the familiar, often humorous problems of everyday life. The series stars MacFarlane as the ship's Commanding Officer and Adrianne Palicki ("Agents of S.H.I.E.L.D.," "Friday Night Lights") as his ex-wife, who's assigned as his First Officer.
I remain cautiously optimistic. Not on the quality mind you… that's a given. It looks damn good.
We all know the comedy chops MacFarlane has. But, we also know his respect for science / sci-fi. Remember, he's the one that managed to reboot Sagan's Cosmos with Neil deGrasse Tyson AND have it air on network TV. Far out aliens and far flung planets give him a wide berth to play with all sorts of gags. And an hour-long format give him the pacing to do them justice.
It's got star power… celebrity star power, not the gaseous kind (though who knows, I mean it depends on what they serve at the craft services table). Jon Favreau is involved – he who kick started the Marvel Cinematic Universe. Veteran actress Penny Johnson Gerald – who's no stranger to outer space with a reoccurring role on Star Trek: Deep Space 9. Heck, even Jonathan Frakes (Star Trek: Next Generation) is directing an episode.
Finally, it's not gonna be all danged CGI. LOOK! There be models

:
The Orville – filming model pic.twitter.com/M9LauffIpY

— Seth MacFarlane (@SethMacFarlane) May 21, 2017
It looks good, it looks expensive, and it premiers in the fall during World Series season. OMG I'm having flash backs!
This is why I remain cautiously optimistic. The wild card in all this… FOX! Readers of this site know I don't trust them. NOT FOR POLITICAL REASONS! Before you all start a G-D hate campaign! It's their track record with this type of stuff and their penchant to replace it with reality shows. Any fans of Firefly wouldn't trust them either. Don't forget Almost Human (Amazon Link), which also got the heave-ho without, I feel, a decent shot.
My only hope is that MacFarlane has so much clout built up that they'll weather any early ratings/budget storms that incur. Network Execs, I may willing to bury the hatchet on this one. Don't hurt me again.
Of course, that all remains dependent on if it sucks or not. Time will tell.
So folks, make your social media rounds and keep an eye out for an actual premier date:
Other Sources: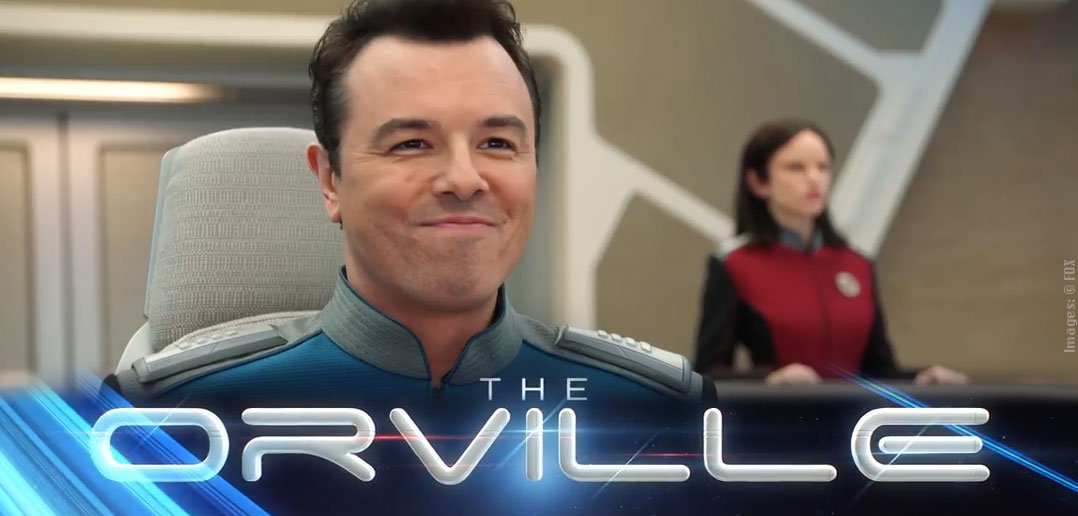 Posted: May 22, 2017
/
Last Updated May 22, 2017