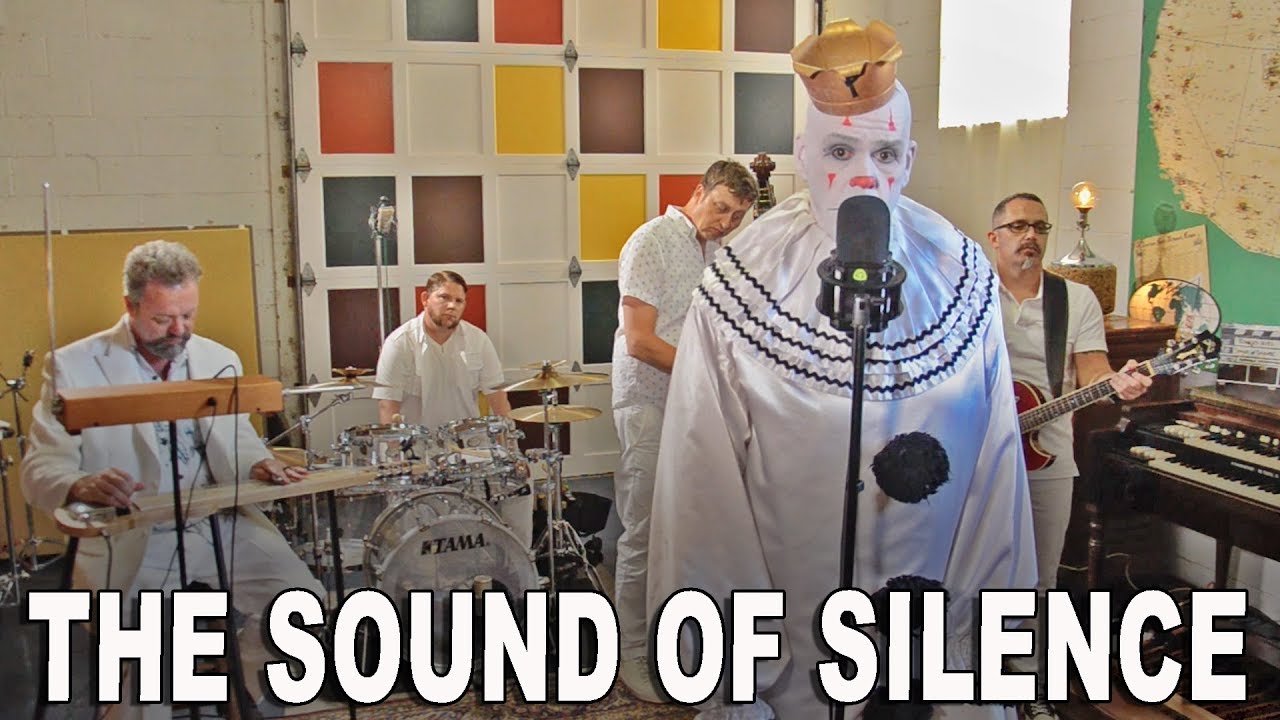 Puddles Pity Party Covers the Sound of Silence
For many, the world met and fell in love with Puddles Pity Party on America's Got Talent Season 12, whereby he was unceremoniously buzzed by Simon Cowell after his 3rd appearance. Denizen's of the net knew him well beforehand starting with his 2013 rendition or Lorde's "Royals" with Scott Bradlee's Postmodern Jukebox:
In either case, we all knew this had to come! Puddles Pity Party sings Simon and Garfunkel's The Sound of Silence! Quoth the clown:
You guys asked for it and here it is. I invited my pals from Tongo Hiti to help me out with this one. The Sound Of Silence is a song by the American music duo Simon & Garfunkel. The song was written by Paul Simon over a period of several months in 1963 and 1964. Disturbed did it their way. We did it the way we do it. I ❤️ y'all.
It might be worth noting that Tongo Hiti has a lead singer name Mike Geier that looks and sounds suspiciously like Puddles sans make-up. Just sayin'.
Other Covers
Puddles references Disturbed on his video's page, and their rendition of The Sound of Silence from 2015. Color me pleasantly surprised.
Another notable cover is an instrumental from Pat Metheny (you'll remember him from my post regarding highly localized nostalgia). It's got a quasi-Christmassy feel to it, and just in time for the holidays (it doesn't matter when your reading this btw… it's always just in time for the holidays):
About the Original "The Sound of Silence"
In 1999, BMI named "The Sound of Silence" as the 18th most-performed song of the 20th century.[32] In 2004, it was ranked No. 157 on Rolling Stone's list of the 500 Greatest Songs of All Time, one of the duo's three songs on the list. The song is now considered "the quintessential folk rock release".[33]

On March 21, 2013, the song was added to the National Recording Registry in the Library of Congress for long-term preservation along with the rest of the Sounds of Silence album. – Wikipedia
Some pertinent links:
Posted: October 19, 2017
/
Last Updated October 19, 2017