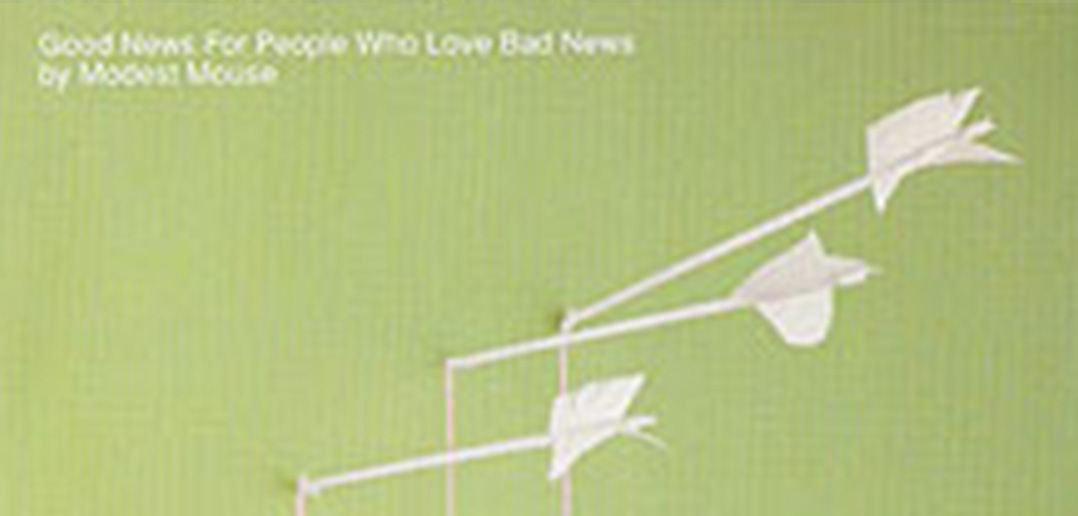 Good News For People Who Like Bad News
I only heard of Modest Mouse recently, much like most of America I'm sure. They've been around for some time and making at least ten albums; however, they traveled the independent circuit thrusting them into underground obscurity. It's a shame really, because if Good News For People Who Love Bad News is any example of Modest Mouse's talent, well let's just say they're going to be huge now that they've surfaced in the mainstream.
GNFPWLBN I feel is an album that will stand the test of time. It's an eclectic mix of instruments (one being Isaac Brock's vocals) playing second to incredible/intelligent lyrics of anger (somewhat), ironies, and all sorts of stuff like that there. But, as the most recognized song Float On implies, it's going to be ok eventually.
I'm going to go out and get more Modest Mouse thanks to this album. Maybe then I can do a better review armed with more knowledge of the band. But based upon just knowing GNFPWLBN and the climate of music today – it gets an easy 6.
Headphonability, or will it make your ears bleed when applied point blank – It gets a unumerated score of good. There's a lot of subtlety here by way of voices and sound effects. Only problem is that it's engineered a bit too well – the shouting people will cause you look around to see if someone is talking to you.
Travelicity, (not to be confused with the website owned by a gnome) or can you move to it? – Eh, it's not road music. Good News For People Who Like Bad News is more of a have in on the stereo whilst you work… I think if facilitates creativity more than a constant sound to work out to or get you where your going.
Replayability, or if your trapped on a deserted island will you go nuts with just this – Probably you would. There are a lot of songs on this album that will get trapped in your noggin, so be careful when repeating this en masse. Even the greats like ELO and the Beatles can get tiresome if over saturated.
Posted: February 11, 2005
/
Last Updated February 11, 2005