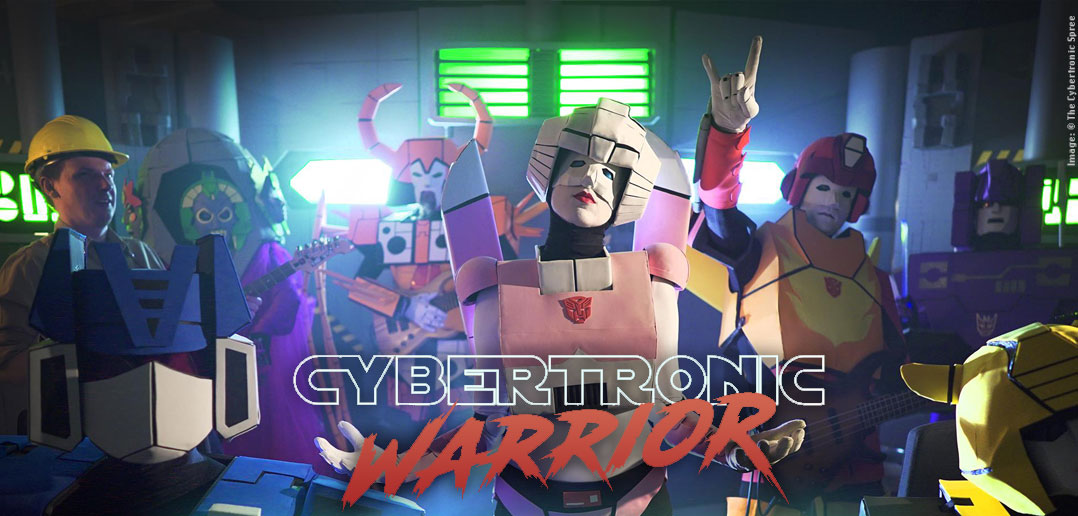 The Cybertronic Spree New Single – Cybertronic Warrior
Out now, The Cybertronic Spree have released their fist original rock song – Cybertronic Warrior; along with a music video to go with it.
If you don't know, The Cybertronic Spree is an unlikely collection of heroes and villains from the original incarnation of the Transformers, banding together to rock the universe. (Man, if they can put aside their differences, can't we all…)
Based out of Toronto, Arcee, Hot Rod, Quintesson, Unicron, Spike, Bumblebee, Rumble, and Soundwave have been touring the convention circuits covering tracks from the 1986 Transformers Soundtrack, as well as hard rock interpretations of other classic cartoon themes.
Check out their live take on Lisa Lougheed's "Run With Us," the end theme from the 80s classic The Raccoons:

Cybertronic Warrior marks The Cybertronic Spree's foray into original songs and it's a winner. Arcee's powerful vocals and the band's epic interlude make it seem like it was accidentally left out of the original Transformers soundtrack.
Future originals are definitely something to look forward to!
Till then, check them out across the social media landscape:
Posted: June 22, 2017
/
Last Updated June 22, 2017