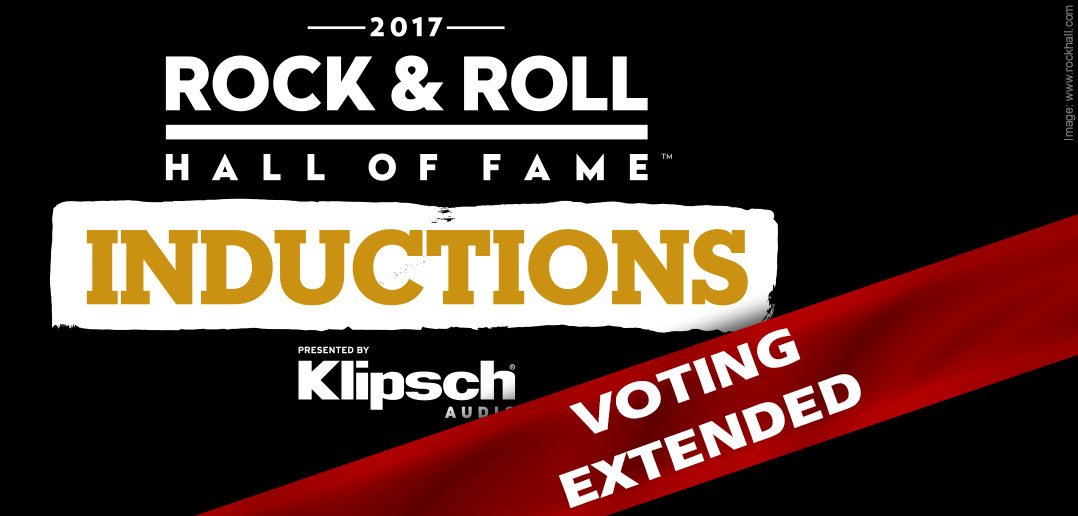 2017 Rock & Roll Hall of Fame Fan Vote Extended
Originally slated to close December 5, fan voting for the 2017 Rock & Roll Hall of Fame had now been extended to December 15th, 2016.

According to UltimateClassicRock.com :
The extension was announced alongside the posting of a massive cache of votes uncovered through an internal audit that increased the total number of ballots cast by roughly 575,000.

Read More: Rock Hall Extends Fan Vote, Journey Maintain Lead Over ELO, Yes | http://ultimateclassicrock.com/rock-hall-fan-vote-2016
The fan vote makes up a small part of the over all voting process. The top 5 each get 1 vote cast for them out of the 800 or so in the voting pool. In other words its like pressing the button at a cross walk – it might help.
As of 9:30Am-ish December 2nd, 2016, these are the vote tallies:
Looks like Journey's got a small town voting in their corner.
I just want to take this time to do my part to influence the election. Vote for Electric Light Orchestra! Jeff Lynne and his crews throughout the years deserve more recognition. They're one of those bands folks always say they never heard of… but then you say "Evil Woman," "Don't Bring Me Down," "Mr. Blue Sky," (et al) and they're like "OHHHH those guys!"
You know… Mr. Blue Sky:

And also, can't we get a little more love towards the Zombies?

And where are the Moody Blues?! Come On!
---
Sources:
Posted: December 2, 2016
/
Last Updated December 2, 2016