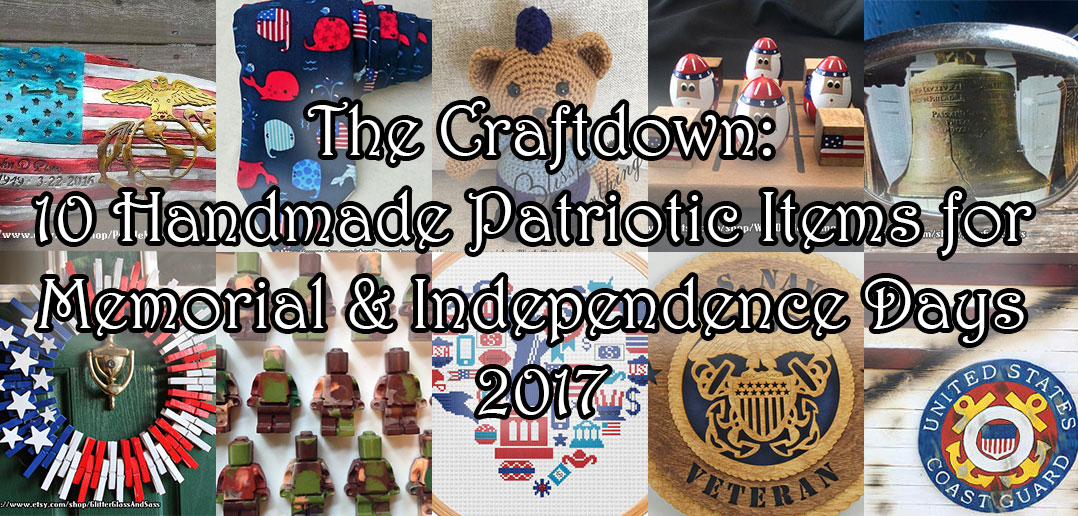 10 Handmade Patriotic Items for Memorial & Independence Days 2017
The summer is coming up, which is the patriotic season here in the USA. So I went in search of some unique (yet tasteful) decor and gift items that would fit in to the Memorial Day and Independence Day themes. For this I headed to the Etsy marketplace for some crafty type stuff. I tried to make sure they were made in America, and also as least partisan as I could. Come together people…
Anyway, in no particular, yet numbered order: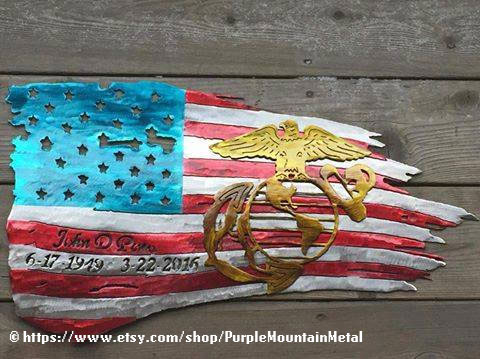 Kicking things off, Christopher Martin of Purple Mountain Metal has a stunning tribute to the U.S.M.C. Cut metal and seemingly iridescent red, white, and blue dyes make up a tattered Old Glory; with a gold Marine Corp logo emblazoned on top. This one looks to be customizable, but there are other decorative versions throughout his store.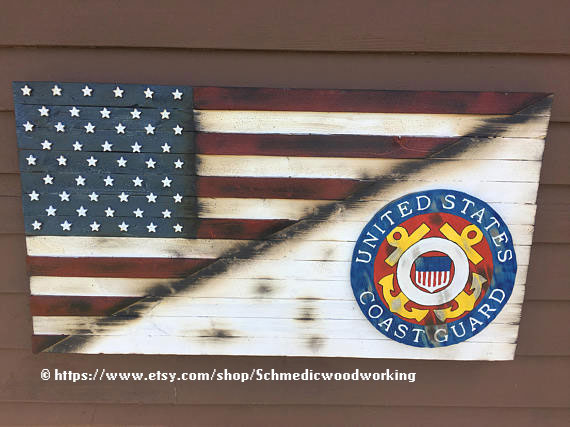 Sesond on our list is an item for the branch that unfortunately gets overlooked a lot of the time – the Coast Guard. Alex Schmidt of Schmedicwoodworking has painted a combination distressed American flag / Coast Guard logo on 36×20 wood. Ready for display. Other branches and flags available. Semper Paratus!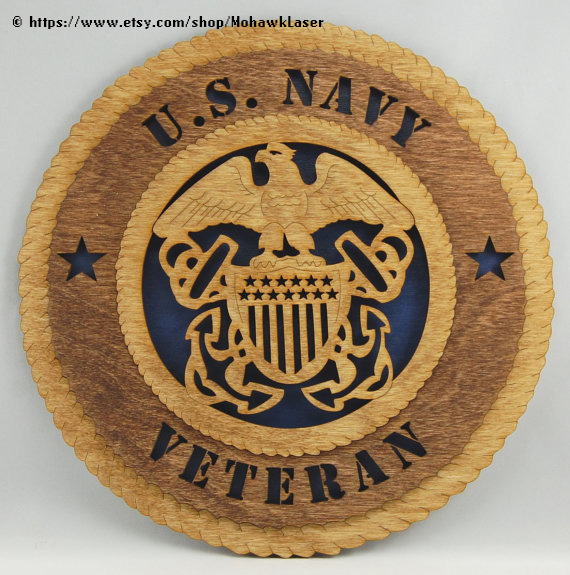 The MohawkLaser shop has a range of armed forces logos like the Navy one above. Cut from birch and layered all 3D like, these plaques are great for gifts or personal display.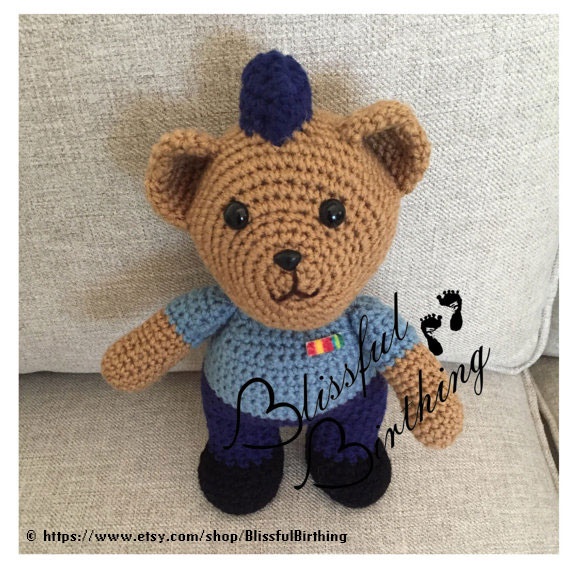 As we know separation is difficult for military families. Blissful Birthing's Airman teddy bear allows for a 20 second recorded message from your airman for those back home to listen to – also great to include in a care package when your airman is in Tech School or stationed away from home.

$5 from the sale of each bear will be donated to Air Force Wing Moms (AFWM), the largest non-official support group for Air Force Basic Military Training. ~Blissful Birthing Shop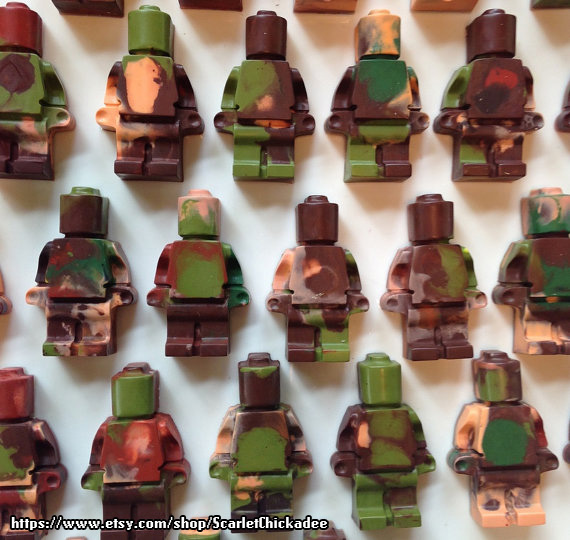 Most the the previous shops also have army versions of their wares. So for something a little different, look at ScarletChickadee's Mini-fig shaped, cammo-colored crayons. Pretty snazzy way to keep the kiddies occupied during the cook-outs a-comin'
On the next page we'll look at more generalized red, white, and blue decor and doo-dads.
Posted: May 21, 2017
/
Last Updated May 21, 2017