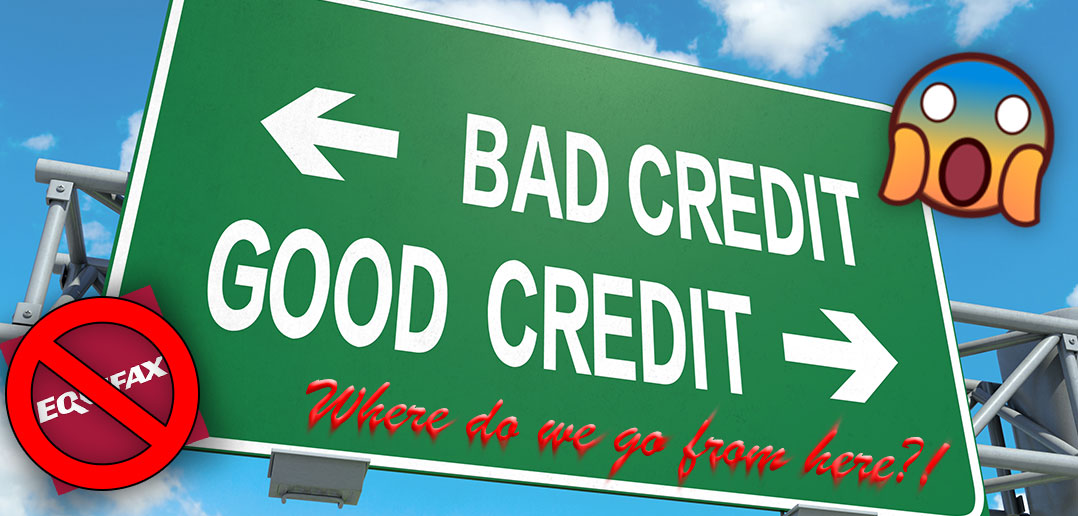 What To Do In the Aftermath of The Equifax Fustercluck

Between May and July 2017, a vulnerability in the Equifax website led the compromise of personal information for over 146 MILLION Americans. Equifax – a for profit company that collects all your vital data without your consent – only reported it September 8th (they knew before hand), thus leaving your Social Security info (et al) in the hands of criminals and denizens of the dark web for months!
So what's a guy who's potentially suffering life altering circumstances due to corporate malfeasance to do.
Luckily consumer expert Clark Howard was Facebook Live-ing with Atlanta TV station WSB-TV this morning (9/18/2017) and went over some tips and details (video embeded above).
I took some note (best to watch thw whole thing though):
Monitor Your Credit: You should utilize CreditKarma.com to keep an eye on your credit. It's free. I honestly had my doubts about them due to their janky commercials, but I guess they focus their resources services rather than marketing. So they're legit.
AnnualCreditReport.com – still a valid tool. Get your government mandated free credit report from the the 3 major agencies (TransUnion, Exerperian and yes Equifax) once a year. If you do one every 4 months, your have a better chance of catching anomalies throughout the year than getting them all in one go.
Freeze Your Credit: If you really have concerns, you can freeze your credit so no one (not even you) can open accounts without actively unfreezing it first. You'll be issued a pin to do so which you SHOULD NEVER LOOSE! Unfortunately freezing credit cost money. Equifax will waive this fee, but a wait a bit as their PIN generator is currently child's play for hackers (they're fixing it).
Clark Howard has a complete guide to credit freezing on his website – Credit Freeze Guide: The best way to protect yourself against identity theft
Monitor Your Accounts : Log-in to your bank and brokerage accounts daily to make sure there aren't any unauthorized shenanigans going on. Also, activate 2 Factor Authentication if available – this issues a code via text or some similar measure to help prove your are you who is logging in.
This is Congress' Fault: Not really a helpful step to know what you've probably already been thinking: that 3 giant, unregualted corporations know more about you than you do and you didn't even give them permission to do so, let alone second thought… and government is blasé about it.
Equifax CEO Richard Smith (if that is his real name) will appear before a house committee October 3rd, 2017 (Src: CNBC)- six months after the initial data breach occurred (breach was only announced Sept 8th).
Even if you don't think you were hacked (you were) or the Equifax site says you weren't (it doesn't really know) – these measures have always been the gold standard for good online security… but have now taken on a more urgent tone. It's a good time to keep your head up and wits about you.
And now for a smattering of other links both helpful and source material:
The New World Otter isn't affiliated with Clark Howard, WSB-TV or any of the links posted. We're just spreading vital information.
Posted: September 18, 2017
/
Last Updated September 18, 2017